If you've been around orienteering or a while, you've probably seen the e-punch system we use to collect electronic timing for runners on various courses. (Ready to get one? Skip to the bottom of this post for the links!)
In short, the e-punch system allows the event to collect accurate start and stop times, with split timing at each control. This is how we break out all the data you see from the events. Yes – the data can be quite complex, but for the serious runner, it's helpful to be able to study each leg of a race, and compare to others. Coupled with a GPS system, it's hard to beat. Note – for an A-level race, you're not allowed to use GPS, so the e-punch sticks are vital.
Ready to get your own? It's easy, and not too expensive. The quickest way is to simply contact SPORTident directly. They're a German company that manufactures all kinds of timing solutions, including the SI-Card that's typically used in the United States for orienteering.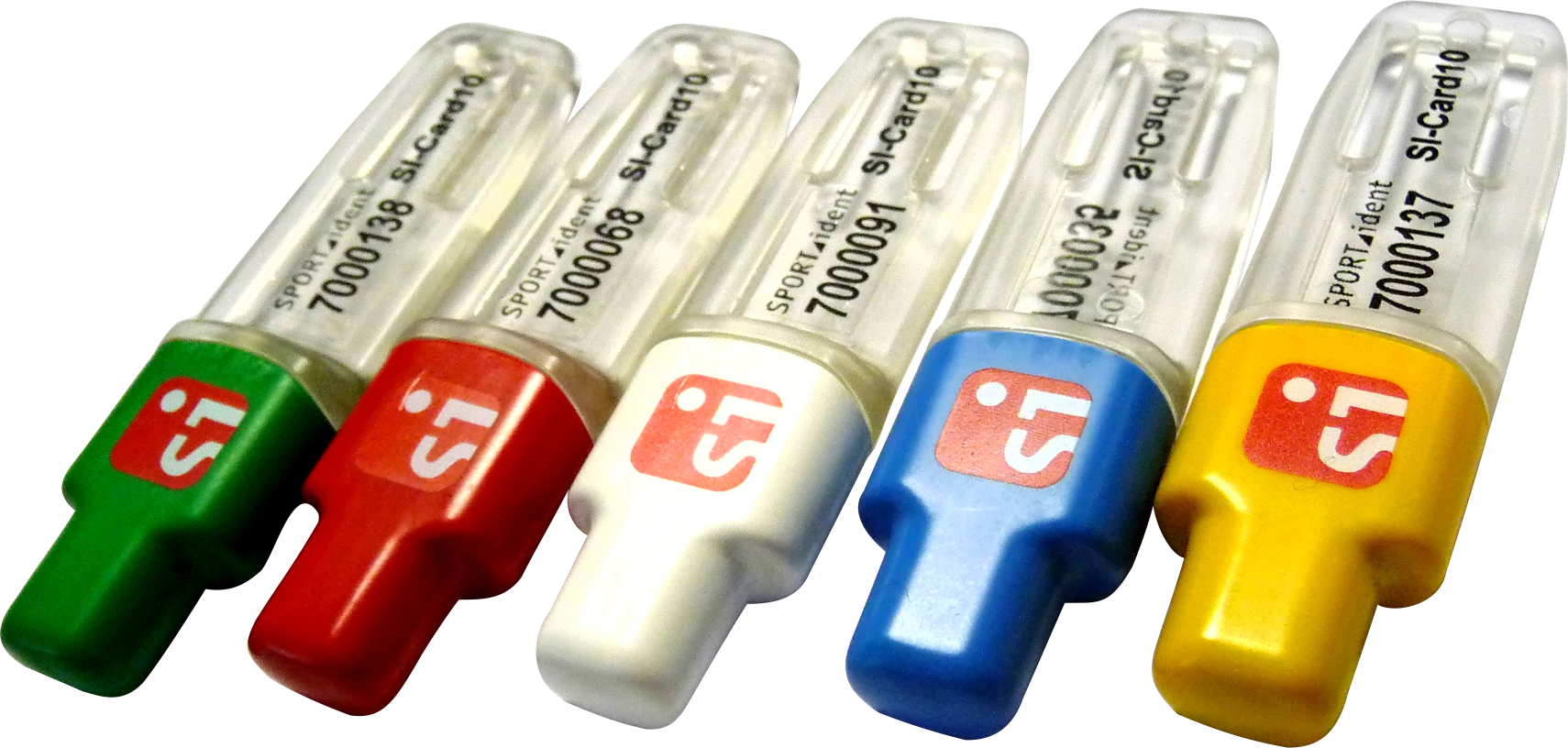 The latest model is the SI-Card11. Here's more about it from their website:
The SI-Card11 belongs to the third generation of SI-Cards. SI-Cards11 register the data record in 60 ms. This is twice as fast as SI-Card8/9. All full set of card owners personal data can be stored in the chip.
In general SI-Card11 offers a more smart user experience. SI-Card11 features an integrated electronic module. There is an optical feedback signal (flashing LED) indicating the finished registration process. There is exactly one feedback signal cycle from the SI-Station. The next feedback signals will be transmitted by the SI-Card within some seconds. The number and the rhythm of the optical feedback signal can be configured by the user. This feature is supported by SI-Config+.
SI-Card11 feedback signals are powered by battery. Power consumption is very low. Based on calculations there is enough power to activate up to 30,000 flashing cycles. The SI-Card11 features a fall back option. If the battery is empty the device works like the passive SI-Card10. So any risk is eliminated.
SI-Card11 comes with a chromium plated tip and transparent body. The flashing LED illuminates the SI logo in the tip.
The SI-Card11 runs about 45 Euros + shipping – total about 50 Euros (about $57). You can register / reserve your own custom number within the number range, and add your name and details to the stick itself. That way, when you use it for events, your info will print out on the receipt, and be included in the data file.
Go here to register / reserve your stick. Shipping takes about a week, and customer service was very good, with plenty of communication from the company. Paying with PayPal was easy, but they take other formats as well.